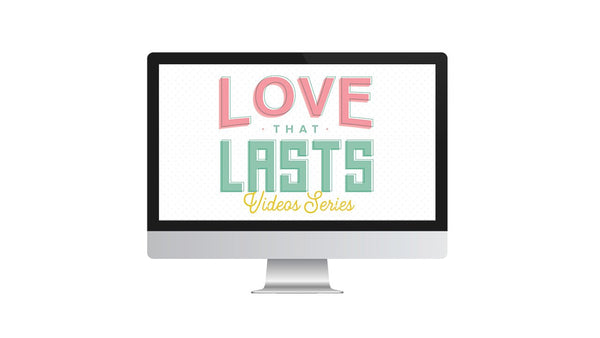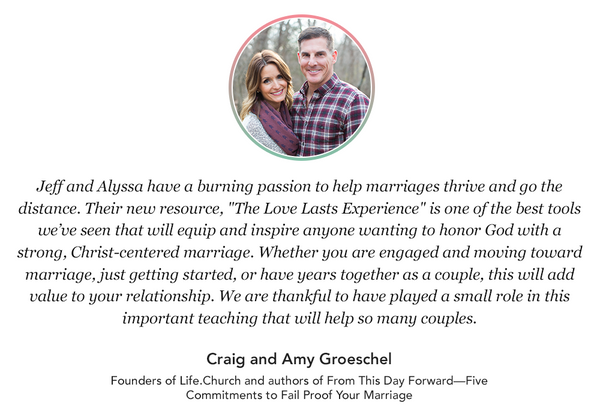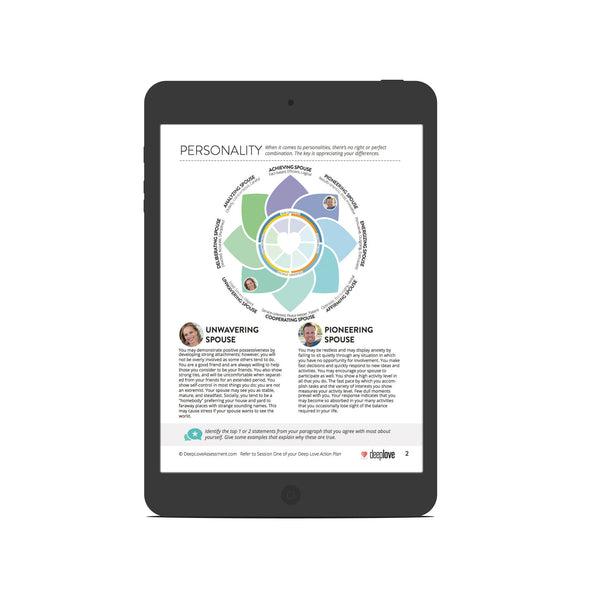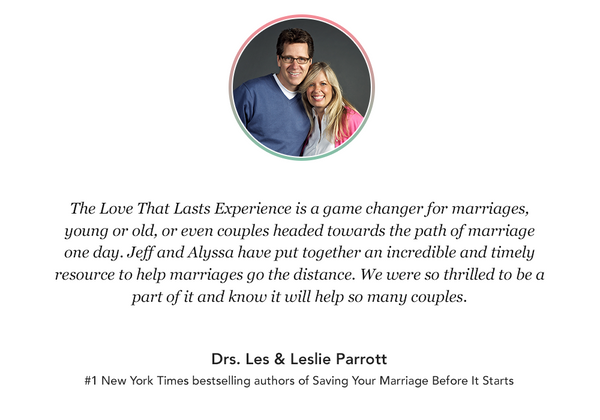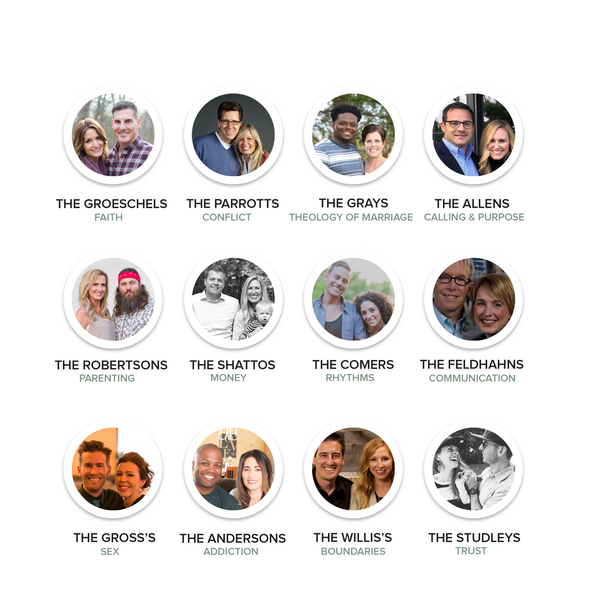 Love That Lasts Video Series (Digital Only)
Regular price
$99.00
Sale price
$49.00
---
We've been working together for over two years on something called the Love That Lasts Experience, which is a 12-week relationship journey that covers the 12 Essential Ways To a Love That Lasts. 
More Than a Book
Going through 12 Essential Ways To a Love That Lasts For Men and Women with your significant other will:
Bring you and your spouse together.
Give you tools and practical ways transform your relationship.
Will enhance your relationship with your partner.
Help you communicate with each other like better than ever..
Could be the best investment you ever make for your marriage
 When you join the Love That Lasts Experience, you'll receive:
The Digital Guidebooks.
A guided journey through the 12 Essential Ways To a Love That Lasts.

Love That Lasts for Men

and

Love That Lasts for Women

guidebooks which are interactive, journal-themed guidebooks for individual writing and couple's conversation.

Follow along with the video sessions as you work through each topic and challenge together.
The Videos.
Watch and see the transforming power of

Love That Lasts

in the lives of couples on their own journey.

Listen in on hope-filled discussions about the 12 essential ways for creating a healthy, vibrant relationship.

Be encouraged by our Marriage Mentors with almost 200 years' worth of collective wisdom from 12 marriage counselors, experts, doctors, pastors, trusted friends and mentors,
What Others Are Saying.
This experience has been transformational in our relationship! It has helped us to learn so much more about ourselves and each other in the process. Easily the most impactful and worthwhile investment we've made as a couple. 
Caleb Comeaux
My fiancé and I went straight from pre-marital counseling into the 12 Essential Ways to a Love That Lasts experience and we're so thankful for the opportunity before getting married this fall! It's such a blessing to not only learn from Jeff & Alyssa's life experience but from other couples in their "areas of specialty" as well - we'll take all the wisdom we can get!
Christina Dekker
We started this experience because after 7 years of marriage we were stuck in only caring for our children and day to day activities and not actively working on or marriage. We are already communicating so much better than we previously have, as well as being more considerate of each other
Tom and April Ellens